~ CUTE & FUNNY LORE PIX ~
Well isn't he just?
~ THE LORE OF PARAMOUNT ~
He's sitting on a Paramount Pictures Director's chair ... AND SO HE SHOULD!!! :D
(I got this cute chair from Paramount's store when I won a trip to Los Angeles in 1994 - Yay! - it's actually a magnetic paper clip holder, what'll they think of next?! ;)
And the Oscar that I had made for him says:
HOLLYWOOD
BEST ANDROID
LORE
I got one for Brent too :)
;)
~~~~~~~~~~~~~~

This is my "Lore" smiley face >;)
I wonder if the Soong family clan have ever dined here?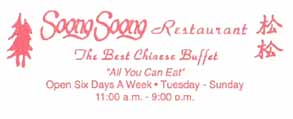 Lore drew me! Isn't he sweeeeeet?!
>:)
~~~~~~~~~~~~~~~~~