~ My Lore and Data Fanart ~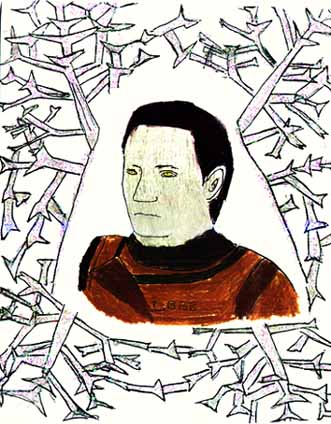 Crystal Lore
My very first Lore/Crystalline Entity pic. He turned out rather well, I think!
Picture was featured, black & white in Data Entries 33, April 1997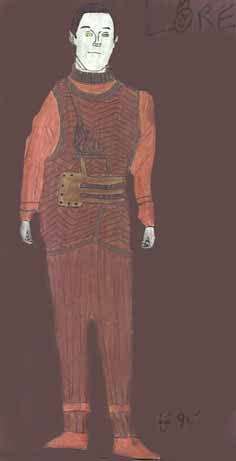 My second Lore pic, also turned out rather cute!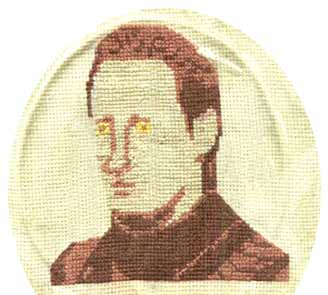 A small cross stitch I did of Lore. I think he turned out beautifully.
I photocopied a picture of Lore, in brown tone, then had it transferred onto cross stitch material.
He took absolute ages, but I'm glad he turned out so well.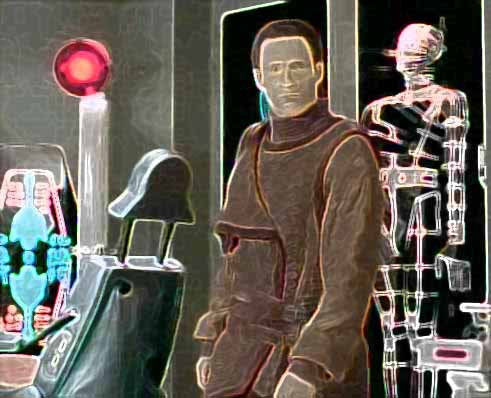 A cool pic of Lore I doctored in Photoshop
~~~~~~~~~~~~~~~~~~~~~~~~~~~~~~~~~